La couverture de MILKY dévoilé !
La couverture du premier livre de mode de la membre de la Team BII des NMB48 : Watanabe Miyuki (渡辺美優紀), qui sortira le 22 Août prochain a été dévoilé hier ainsi qu'une vidéo Making-of sur la chaîne Youtube officielle de Flash.
Making-of
Pokémon X NMB48
Une vidéo promotionnelle avec des membres des NMB48 nommée : "Volcanion and the Mechanical Marvel", a été upload le 4 Août dernier sur la chaîne Youtube officielle de Pokémon.
Vidéo promotionnelle
Un nouvel épisode de HARRY'S ENGLISH CLASS !
Voici le nouvel épisode de l'émission "HARRY'S ENGLISH CLASS" diffusé sur la radio J-Wave durant le programme "POP OF THE WORLD" dans lequel apparaît de manière régulière la membre des Nogizaka46, Saito Asuka (齋藤飛鳥), accompagné de Harry Sugiyama. Cette émission a pour but d'enseigner l'Anglais et est diffusée tous les samedis de 7h05 à 7h15. (Heure locale Japonaise).
Joyeux anniversaire Nakada Kana !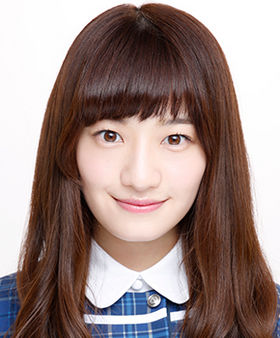 Aujourd'hui le 6 Août 2016, c'est l'anniversaire de la membre de la première génération des Nogizaka46, Nakada Kana (中田花奈), qui fête ses 22 ans ! Joyeux anniversaire Kanarin !

Source officielle - Profil de Kanarin
Voir aussi: